Fire Risk Assessments and Fire Safety Management

Since the introduction of the Regulatory Reform (Fire Safety) Order 2005, a Fire Risk Assessment must be carried out within all businesses and organisations, including common areas of apartments and flats.
Most companies don't have the required skills to assess the risks and define the necessary corrective actions, you can outsource this responsibility to K J Randall and Associates.
A full site inspection and detailed Fire Risk Assessment will identify the necessary steps to improve your fire safety, only where necessary.
Your comprehensive report will contain recommendations to bring your site up to the required safety standard.
We provide a comprehensive range of management services including Consultancy, Fire Risk Assessments and tailored Fire Training to your building and risks within.
What are the benefits to me when using
K J Randall and Associates?
Liability
Companies can face large fines and Company Directors held personally responsible, including the possibility of a custodial sentence,  in the event of a fire without having had a Fire Risk Assessment carried out
Financial Loss
Aside from the obvious loss of assets, if a fire occurs and you have not conducted a Fire Risk Assessment, there is a likelihood that your insurance company may not honour your policy
Peace of Mind
Rely on our expertise to protect your staff and your assets, our recommendations will minimise the impact on your business in the event of a fire and give you maximum protection and peace of mind
Fire Risk Assessments
What is a fire risk assessment, is it required by law, what skills are needed to carry one out – all your questions answered.
Fire Consultancy
Our range of services can address all your fire safety needs and provide ongoing expertise to address any concerns
About KJ Randall and Associates Limited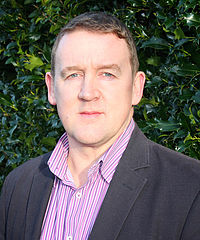 K J Randall and Associates Limited is an assembly of consultants and engineers specialising solely in fire safety. The strength of the services we offer lies in the comprehensive range of experience and knowledge within our team. With the introduction of the Regulatory Reform (Fire Safety) Order 2005, we have supported many clients on how the law affects them and what changes they need to make to satisfy this legislation.
Kristian Randall formed the consultancy after gaining many years of experience in managing risk. The dedicated team he has brought together has both technical expertise and hands-on experience in the fire industry.
The consultancy offers services in all aspects of fire safety, including Fire Risk Assessments, Fire Safety Management, Fire Training and Active Fire Protection Systems. We are able to offer clients more than just a generic tick box Fire Risk Assessment as our experience is invaluable. We understand the behaviour of people in a fire, understand how fire develops in a compartment, can complete all the correct documentation, understand current legislation and successfully completed relevant qualifications.
These combined skills enable us to present a suitable and sufficient Fire Risk Assessment for our clients ensuring that they meet with current legislation. Our goal is to ensure businesses and organisations meet with current legislation.
Kris started the business in November 2013 whilst serving as a Police Officer. Following 14 years working as a Firefighter and then another 14 years as a Police Officer, he is dedicated to ensuring that the client receives the best possible service. He has personally had many testing and interesting experiences over the years, and with absolute honesty and integrity and a "can do "attitude, will ensure your building and risks within are reviewed and a sensible action plan suggested only where required.
If you'd like to speak further, then please, call for a virtual coffee. 07896 005 728.
CONTACT US TODAY
for a FREE no obligation chat about your Fire Safety needs