Fire Risk Assessment & Fire Safety Consultants in North Yorkshire
We are fire safety consultants providing fire risk assessments and expert advice on a wide range of fire safety matters on new and existing buildings helping you to ensure your compliance with UK Fire Safety law and managing the risk to your business in terms of business continuity, staff safety and reputation.
We are third party certified by BAFE, the independent registration body for fire safety service providers and we specialise in high rise residential buildings (HRRB) fire safety management. 
We are based in Harrogate, North Yorkshire and serve the surrounding areas of Leeds, Bradford, Manchester, South Yorkshire, East Yorkshire, Teeside, Tyne and Wear and further afield if required.
Contact us for more information and a chat about your fire safety requirements
Fire Risk Assessments and Fire Safety Management

Since the introduction of the Regulatory Reform (Fire Safety) Order 2005, a fire risk assessment must be carried out within all businesses and organisations, including common areas of apartments and flats.
Most companies do not have the required skills to assess the risks and define the necessary corrective actions, you can outsource this responsibility to K J Randall and Associates.
A full site inspection and detailed fire risk assessment will identify the necessary steps to improve your fire safety, only where necessary.
Your comprehensive report will contain recommendations to bring your site up to the required safety standard.
The assessment will use the methodology of the code of practice governing PAS 79-1:2020 and PAS 79-2:2020.
What are the benefits to me when using
K J Randall and Associates?
Liability
Companies can face large fines and Company Directors held personally responsible, including the possibility of a custodial sentence,  in the event of a fire without having had a Fire Risk Assessment carried out
Financial Loss
Aside from the obvious loss of assets, if a fire occurs and you have not conducted a Fire Risk Assessment, there is a likelihood that your insurance company may not honour your policy
Peace of Mind
Rely on our expertise to protect your staff and your assets, our recommendations will minimise the impact on your business in the event of a fire and give you maximum protection and peace of mind
Fire Risk Assessments
What is a fire risk assessment, is it required by law, what skills are needed to carry one out – all your questions answered.
Fire Safety Management
Find out more about your legal obligations including fire emergency plans, policies and evacuation procedures.
About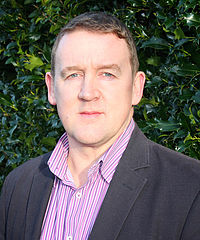 Kristian Randall MIFSM GIFireE
I enjoyed nearly three decades working in the public sector; North Yorkshire Fire and Rescue Service and North Yorkshire Police and for the past nine years, working as a fire safety consultant.
My responsibilities include the overall running of the company which may include providing technical support to associates when required and quality assurance of client deliverables.
I am the principal risk assessor and complete fire risk assessments on low and medium risk sites, however I tend to concentrate on complex sites with a higher risk to life, for example:
Buildings occupied by large numbers of people
High Rise Residential Buildings – private, social housing and student accommodation
Residential care homes
Buildings with longer escape routes than is usual
Premises that have had a degree of fire engineering principles  
Premises containing sleeping accommodation
Commercial premises used for high fire risk processes for storage
I will also provide consultancy services to existing and new clients, produce fire safety policies, fire emergency plans, fire evacuation plans and oversee and validate the assessments completed by other assessors. 
I founded the business in November 2013 after serving for 14 years in the Fire Service, followed by a further 14 years as a Police Officer. After almost three decades in the public sector, I have continued my work in the interests of exceptionally thorough life safety.
I have dealt with many challenges put in front of me and now keen to transfer the honesty, integrity, work ethic, and 'can do' attitude when providing these services to all my clients. These combined skills enable me to present suitable and sufficient fire risk assessments ensuring clients meet with current legislation.
If you'd like to speak further, then please, call for a virtual coffee. 01423 447 300.
CONTACT US TODAY
for a FREE no obligation chat about your Fire Safety needs